About the One Planet Region
The concept is very simple, the act is difficult. 
We have one small planet, our only home and source of all we humans and all the other species need to survive on this Earth. 
When in one part of the world we take far more than our fair share of what the Earth has to offer, the ripple effect is that other people and species elsewhere on Earth get less than their fair share.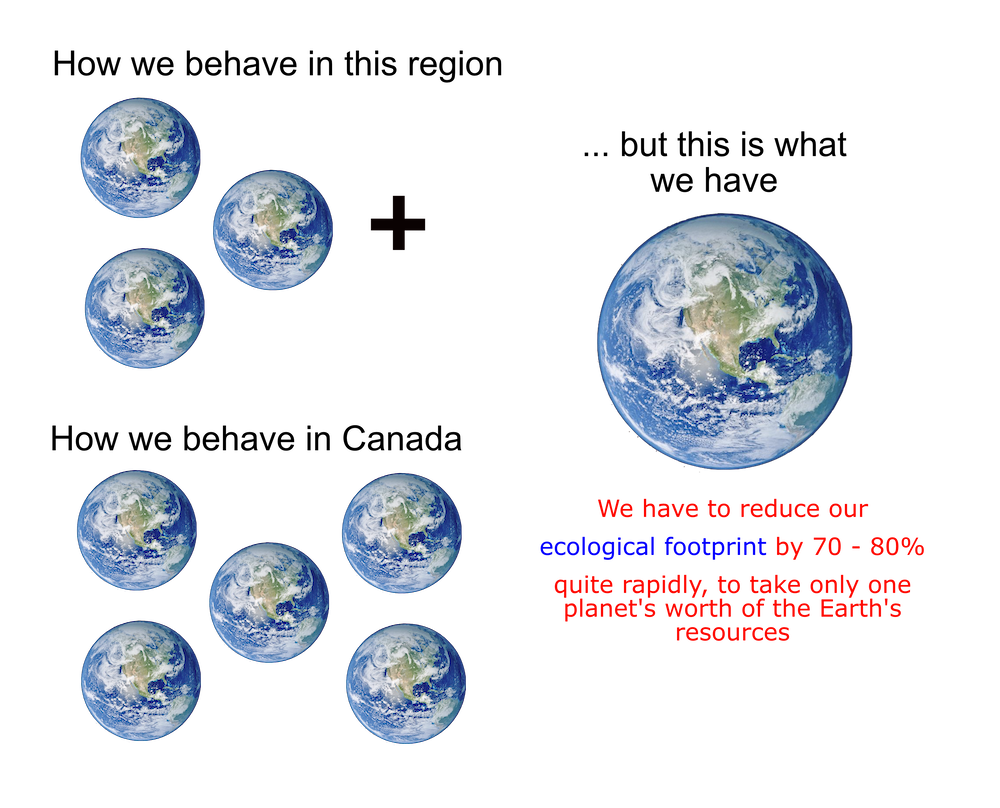 Click HERE to learn more about the One Planet Region